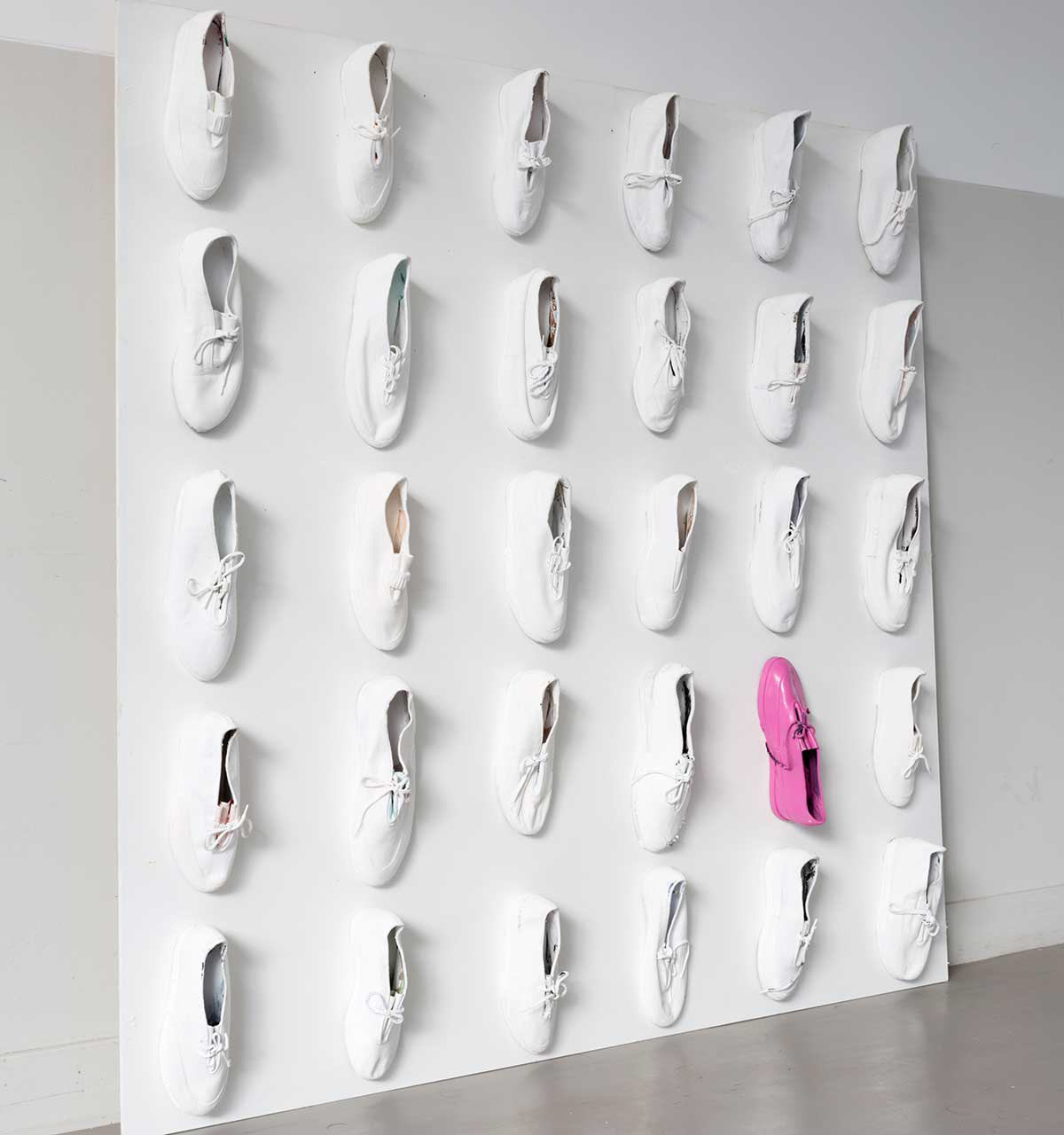 Who hasn't seen (or worn) the smoked sausage T-shirts or knitted sweaters? When MOAM teamed up with Dutch all-star brand HEMA to develop modern and affordable designs, they did just that.

MOAM (Mode Amsterdam) is a collective founded by Martijn Nekoui where young, talented designers collaborate to launch one new collection. From sketch to catwalk show, they do it all together. They are coached and groomed by renowned Dutch designers such as fashion designer Jan Taminau, Ronald van de Kemp, shoe designer Jan Jansen as well as Vogue's Fiona Hering and fashion journalist Frans Ankoné.

Nekoui is passionate about creating haute couture collections with a group of young designers.
He does so in different formats, from exhibitions to shows and launch parties. His basic concept is
to offer a stage to talented Dutch designers which supports them, gets them connected to big names in the industry and generally spreads the word. Next to HEMA, MOAM has worked with the Rijksmuseum, Doutzen Kroes, the Red Cross, KLM and the Bijenkorf.
'Jan Jansen and MOAM – originality and follow your own path!'

~ Martijn Nekoui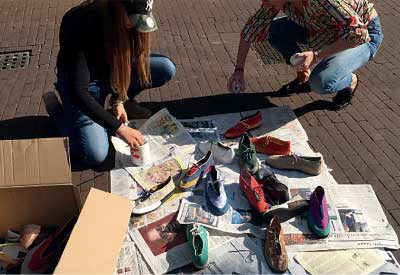 MOAM thinks that Jan Jansen's style is best described as extravagant, original and witty. These traits are what the collective has set out to show in its work, which is titled Cross Laces. It is built up from the tri-coloured unisex shoe 'Bruno' which has been transformed into multiple monochrome white shoes that all point in the same direction.

Only one out-of-bounce shoe colourfully points the other way. To MOAM, this one shoe symbolizes the character traits that are an unmistakably part of Jan Jansen - opinionated, self-willed and unwilling to follow the herd. A creative mind like Jansen's is not one that can be boxed or controlled; it must go its own way - a character trait admired by MOAM and one that the young designers in the collective strive to display themselves.